Consumer Directed Options
A Northern Kentucky ADD CDO client enjoys a sunny day with his support broker, Alicia.
Photo credit: NKADD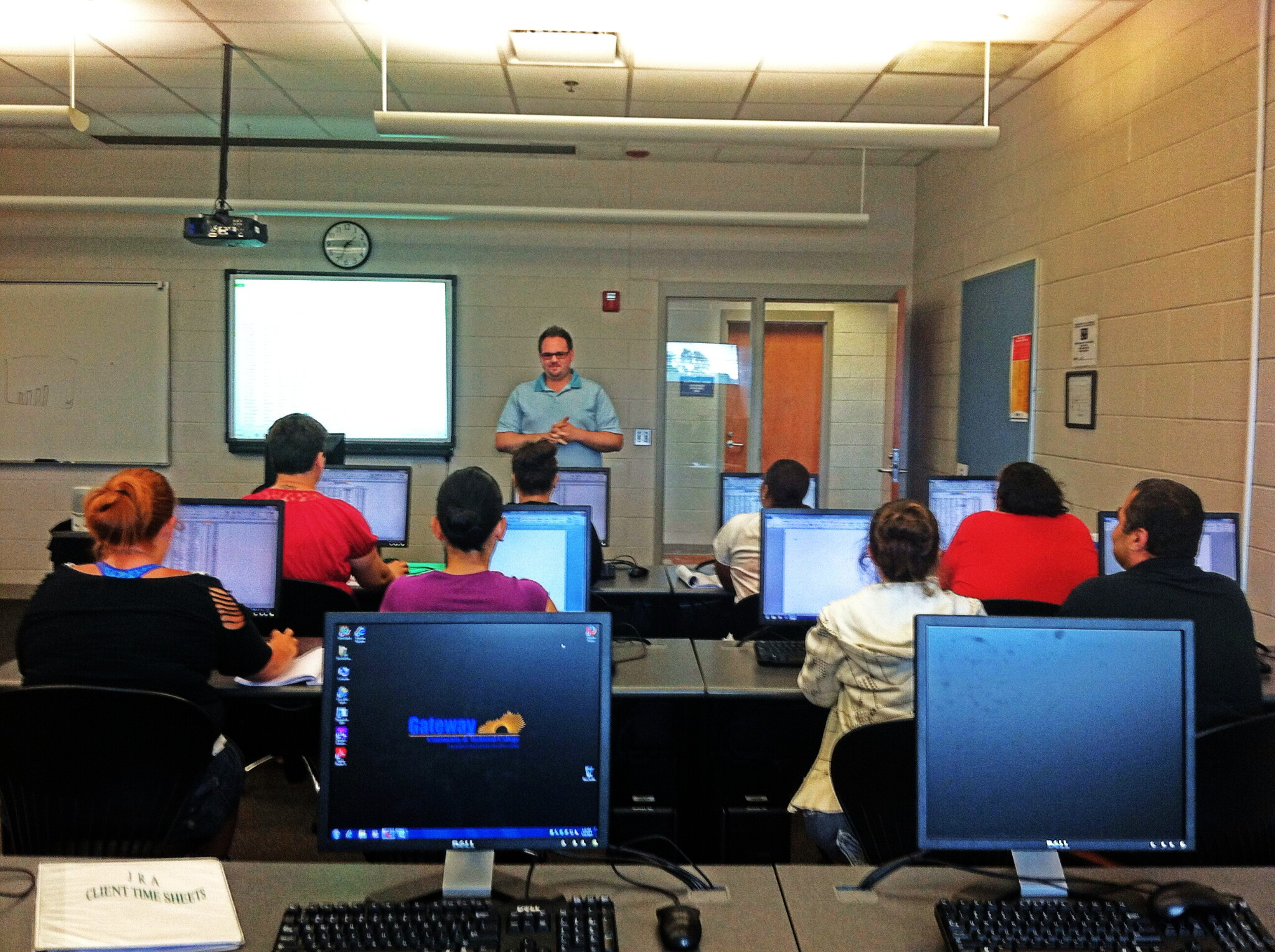 NKADD Job Trainer Brandon Releford leads a Job Readiness Activity (JRA) class in Newport, KY. These classes help K-TAP clients obtain job skills and new perspectives in the workplace.
Photo credit: NKADD
Adventure Tourism: Riding the Region
Bicycle enthusiasts participated in the Lake Cumberland 360 Challenge, choosing among three cycling tours – a Century Ride (100 miles); a Metric Century Ride (63 miles); and a Fun Ride (29 miles). These tours encompassed the scenic back roads in several lake and river counties.
Photo credit: LCADD
Each year the NKADD organizes the Senior Expo to bring resources to the senior population of Northern Kentucky. NKADD Case Manager Jeri Riley volunteered her time at the 2013 Senior Expo to register participants. This year's event was the biggest in its history with over 1,600 attendees.
Photo credit: NKADD
The Consumer Directed Options (CDO) program allows Medicaid-eligible individuals to direct their own care. Here, NKADD Support Broker Sara Beagle interacts with consumer Emma Gebelt.
Photo credit: NKADD
Planning and zoning
Community leaders in the Barren River ADD participate in a House Bill 55 Planning and Zoning workshop.
Photo credit: BRADD
More water capacity in LCADD
Construction of a new 500,000 gallon water storage tank was completed in Liberty in May 2013.
Photo credit: LCADD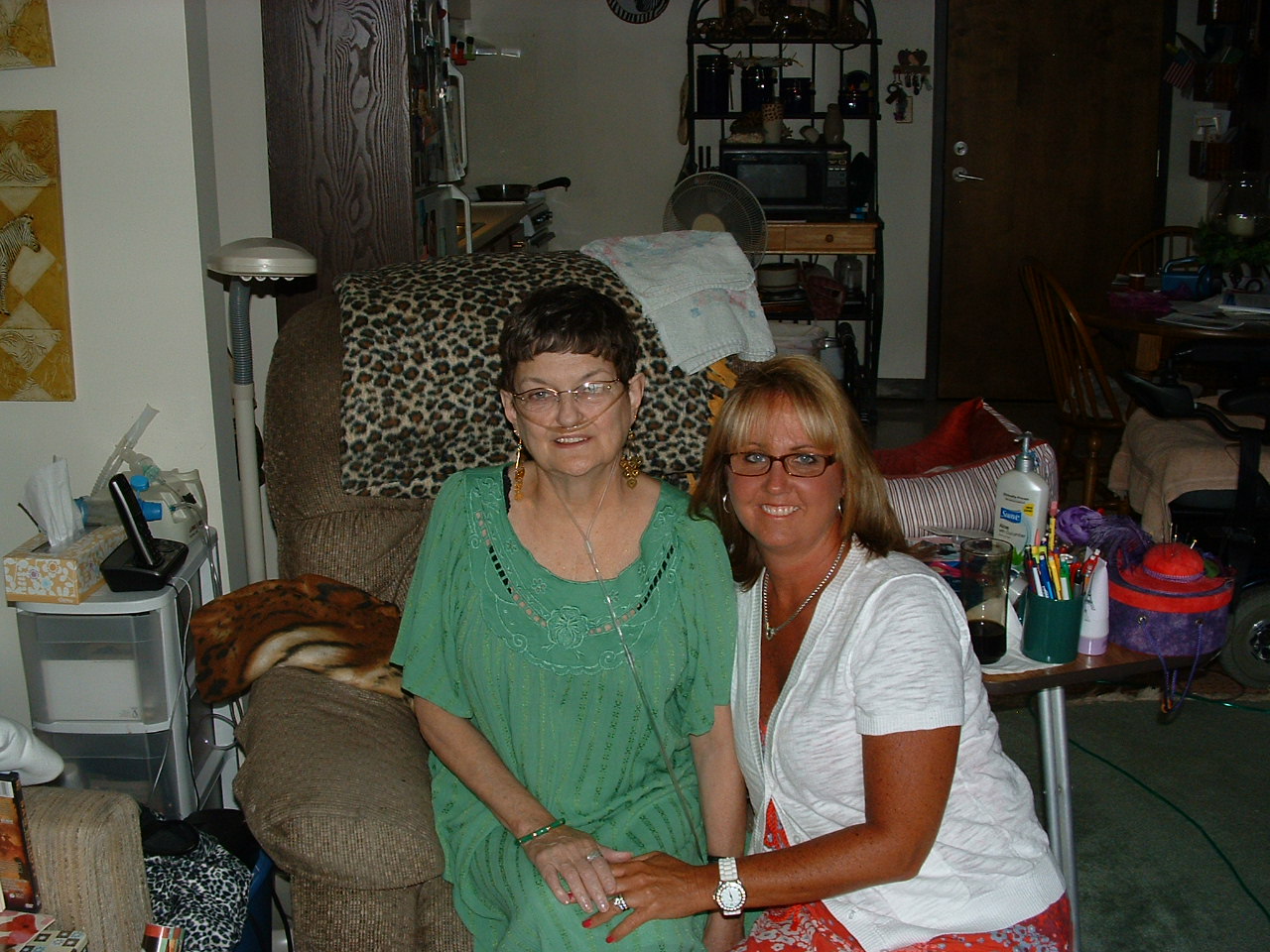 Home Delivered Meals
A Northern Kentucky ADD Home Delivered Meals client with her case manager, Liza Lucas.
Photo credit: NKADD
Santa for Seniors
A delivery van filled with gifts for the Be a Santa to a Senior Program.
Photo credit: NKADD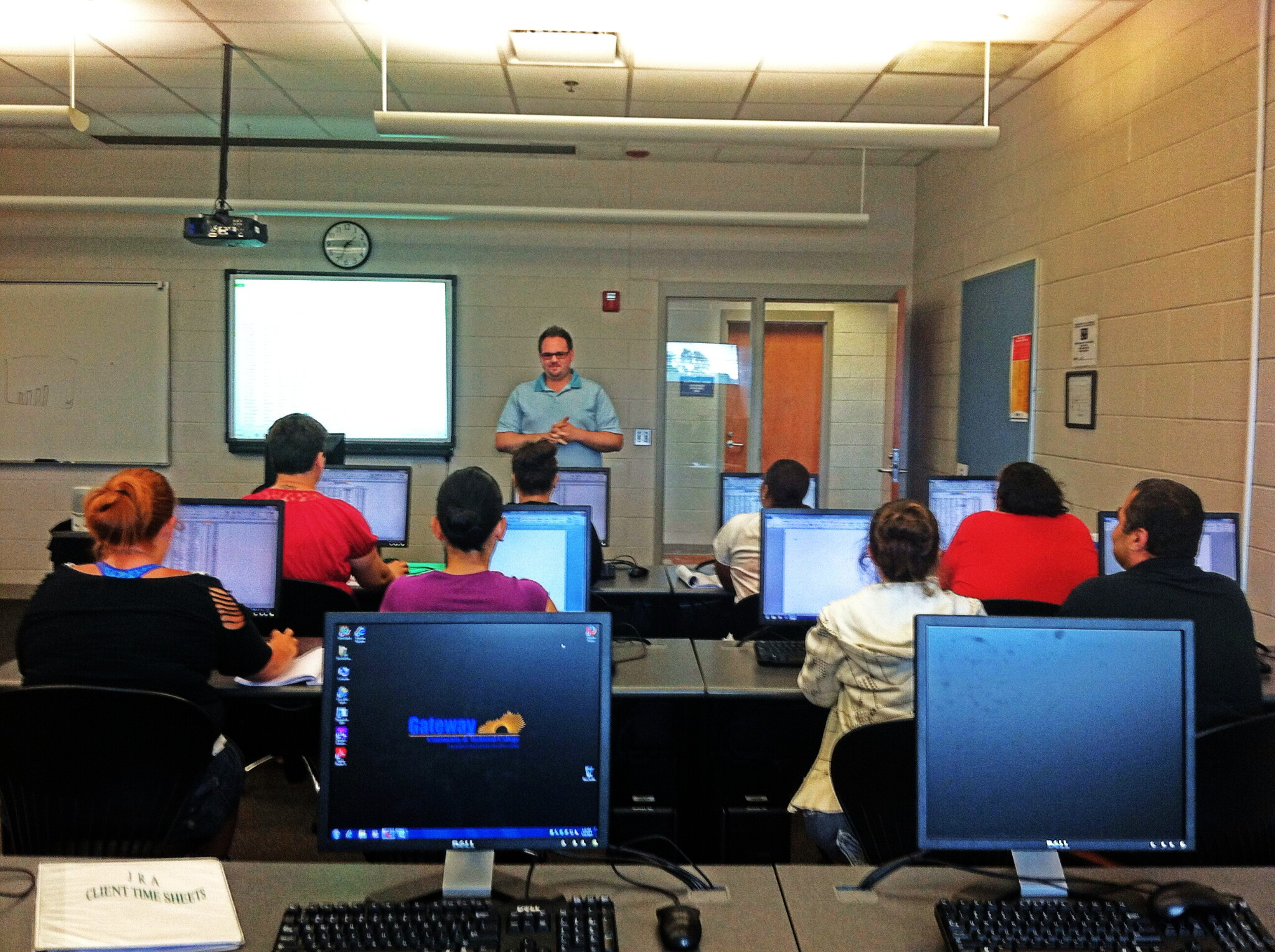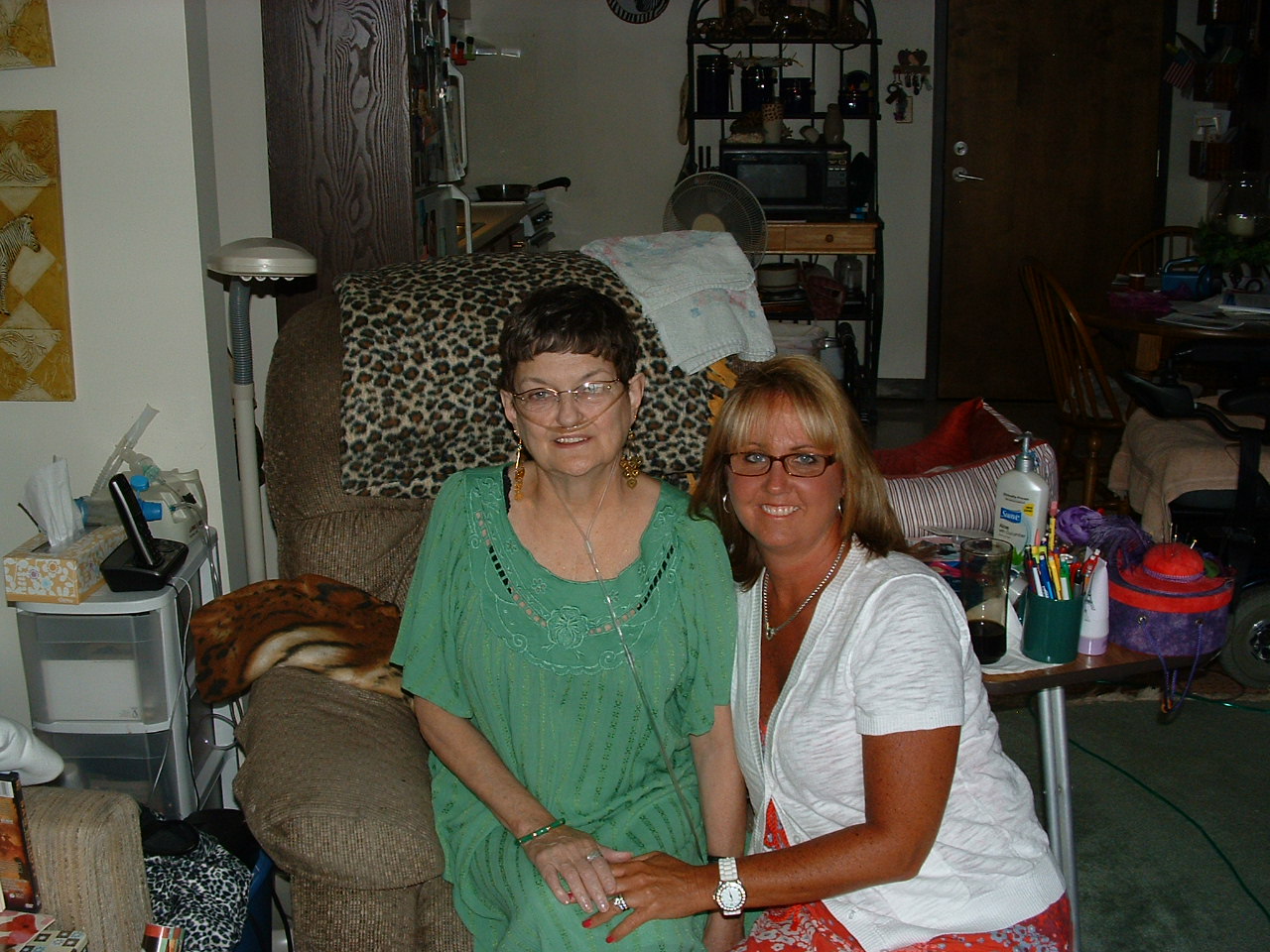 IN THE FIELD
Take a look at the things going on every day in area development districts across the state!